Is your promotion truly worth? Here are a few factors that will help you evaluate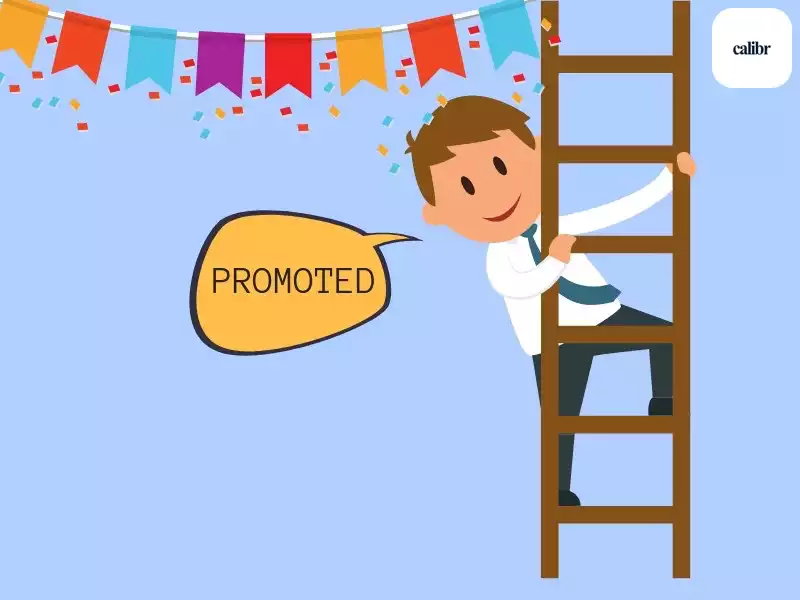 Just got a job promotion? Or are you in line next? Either way, if you are someone who gets pumped by the competitiveness that exists at a workspace, you are also most likely to be excited at the thought of getting a hearty promotion.
Nevertheless, ever wondered what could be the flipside to promotions, often considered the hallmarks of career growth, look like? It is largely believed that even those promotions that come loaded with better pay, greater flexibility and higher leadership responsibilities could spell trouble to employees if they happen to be ill-suited, poorly analyzed and hastily welcomed.
Here, we discuss some of the most important concerns employees should deliberate upon before accepting a promotion.
The larger picture
At the very top of these list of concerns is the evaluation where an employee has to gauge how the offered job promotion aligns with the larger picture of his/her career map. 40-year-old Mitalee Dabral is currently the Global Human Resource head at Axiscades. She lists the other important queries that one has to be thoughtful about while making the career-changing decisions:
"Employees have to also ponder upon questions like- Is one's job description changing and becoming enriching with the promotion? Does it enable one's skills to be enhanced in any manner? Does the promotion also open gateways for further professional and personal growth?" If answers to these crucial questions happen to be negative, it is a safe bet to either reconsider one's promotion or re-align their life priorities to suit their new job title.
The parameters that drive employers to offer promotions to their employees differs with different industries and work ecosystems and hence is very organization specific. "However in typical stable organizations in IT sector - role maturity (i.e. the number of years spent in the current role) and consistent high performance (over 2 to 3 years) are the major factors that are evaluated before a promotion offer is tabled," explains Mitalee from her 16 years of extensive experience in the field of HR.
There is also a common conception that promotions (which are explicitly more rewarding) are preferred over pay rises, especially in the Indian context where 'job titles' are known to reflect one's status and power. However, Mitalee feels 'promotions are as important as a raise, but maybe not for the right reasons'. As she explains,
"Unfortunately more premium is placed on a Team Manager role than an individual contributor role in an Indian context. So, if a person does not have a team reporting to him after a few particular years at a job, it is not considered a mark of success".
To each his own
Change in the job description, pay rises, and greater flexibility is the most discussed perks that come attached to promotions. However, a careful assessment of these bonuses may also reveal the nuances that mean differently to different people. Does the promotion limit one's ability to learn desirable skills while changing their job designation? Does the pay rise also come with added responsibilities that require people to clock in more work hours?
"It is individual specific but yes, the growth does mostly come with added responsibilities. However, the demands may not be specific to increase in work hours. There could be other variables associated with it like frequent travel, movement from an individual contributor role to a people manager role and so on," says Mitalee adding that it is "ultimately the individual who needs to chart out his/her priorities in life and create a career map /ladder and move accordingly".
Job promotions usually come with a vertical growth, increased span of control, varied responsibilities and hence warrants a compensation growth. Currently, in India, the typical range of promotional salary increase/hike for professionals in IT services varies anywhere between 15-35%.
"Since it is also about rewarding high performers, the hike percentage is substantial and akin to the market competitive percentage, should the position been filled with an external resource," shares Mitalee, also explaining how considerable research of latest salary trends also provides employees with an upper hand in promotion-related negotiations.
Promotions, not an opportunity to negotiate?
However, many employees are skeptical in viewing promotions as an opportunity to negotiate. Hence some may even consider it as unenterprising and awkward to talk through or turn down a promotion offer. When questioned if these such fears are true or confounded, Mitalee responds by pointing towards an interesting research finding. "Turning down promotions, shying from salary negotiations are not that commonplace except for women employees who, and research proves it, are not as assertive when it comes to negotiating salaries on the table".
Explaining the difference between male and female employees in approaching, considering and pursuing promotion offers, Mitalee notes,
"How male employees are more upfront, vocal and demanding compared to female employees who think that their demands will be heard without speaking up and their work will speak for them, which may be partly true but not entirely".
It may be a variety of reasons ranging from marriage, motherhood and striking the right work-life balance that force women to turn down notable promotions. There is also enough empirical evidence that indicates how a majority of the female employees (both in India and abroad) feel their male counterparts get more promotion opportunities.
Mitalee reasons out how such a bias thrives in different sectors of the global workforce. "To begin with, the pool of women who enter the workforce is limited and at every step, it diminishes as women tend to opt out of the workforce as and when different life stages like childbirth approach. And the bias creeps in where the fact that a lady may quit tomorrow owing to her 'different priorities' becomes a disqualifier for her at every stage, right from hiring to promotions".
Changing conventions
However, organizations which are focused on Inclusion and Diversity are making impressive attempts to conquer these biases. E.g. there are percentage targets of gender diversity given to leaders, level wise for their teams, so that woman does not lose out as they grow up the career ladder. Despite such disturbing prejudices, the belief that promotions are non-negotiable can be easily dismissed for it holds no water.
In addition, millennials entering the workforce are redefining many conventions including dealing with the promotions that come their way. With a radically different view of living life and navigating the career map, millennials consider factors like availability of free time, health, happiness equally important as a fat paycheck.
Mitalee feels they are also more open to take risks, fearless and challenge the status quo of career stability. Ask her if she has any words of advice for these millennials and she wraps up by saying,
"More than they needed advice, I think organizations need to realign career progressions to keep it attractive for millennials. Irrespective of gender, they look for quick rewards, growth, time out for personal goals of life, health etc..."
Types of job promotions
As critical as promotions are, they are not always the same. There are different types that may be temporary or permanent and all this might depend on the organization. There can be 'dry promotion' also where an employee is assigned to a higher level job without increase in pay.
Horizontal promotion:
This is when an employee is promoted within the same category. For instance, a junior analyst promoted to a senior analyst is one such scenario.
Vertical promotion:
This is when an employee is promoted from a lower category to a lower category, however, with increase in pay, authority and responsibility. The general idea of promotion is a vertical promotion.
Dry promotion:
When an employee is promoted without an increase in salary, it is a dry promotion.


It's always a great feeling when you are promoted at work. You feel like your hard work has paid off and that you are appreciated for the efforts that you've put. One can't always pinpoint how and when a promotion might occur, however, there are some signs that can drop the ball rather easily.


Here are a few signs that you may be promoted.
#1. You're invited to meetings you weren't before
#2. You've been given a new assignment with added responsibilities
#3. You're asked for your long-term career plans.
#4. You're being offered new training opportunities.
#5. You're being treated differently than before.
#6. They ask you what you think.


These are just a few signs, but honestly, there's always a ton of positivity that follows a promotion. You're being appreciated and it's your time to shine.
Related Blogs