Must know etiquettes before sending professional email requesting for leave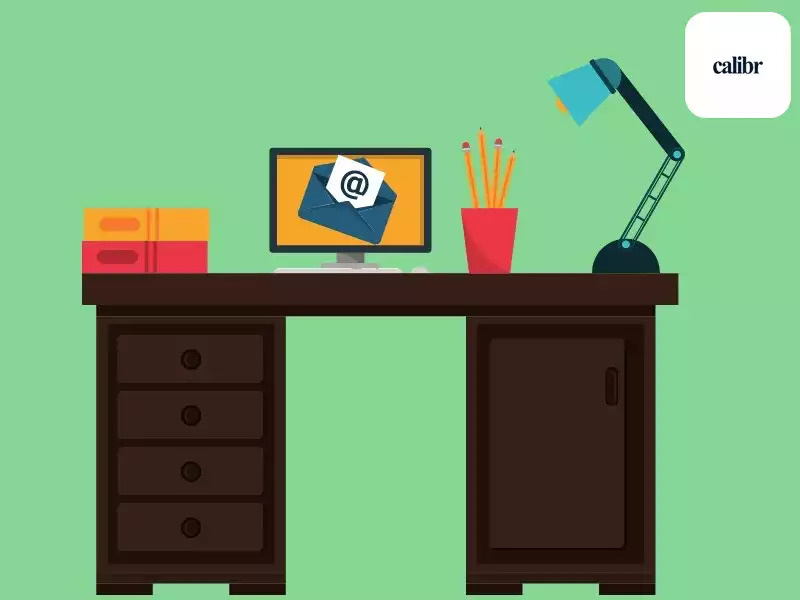 An application of leave or an email requesting for leave your way of requesting time off from work which may be very well-deserved. It is your way of extending the professional courtesy of asking your superiors for some time while informing them of your necessity to do so. Needless to say, it has to be spot on and neat, to begin with. But what are the essential things which you need to keep in mind before writing an email requesting for leave? Well, you can start with the following:
Simplicity
Do not be verbose with your application and do not make it complicated. Write the application in plain and simple English and state your case in the most simplified way possible.
Be polite
An e-mail for leave is a request and the tone of the letter should reflect the same. Be humble in your request without going overboard. Be courteous, polite, and gentle in your request.
Get straight to the point
Your superior, as you yourself may be, is busy and must receive numerous e-mails in a day. Beating around the bush does not help. So, when you are writing the e-mail, go straight to the point. Clearly, state the following:
Duration - The time period for which you seek the leave
Reason - The reason for your request.
The person of contact - Who should your superiors be in touch with during your absence.
The status of your work - Would you be completing your work before leaving or the state in which your work currently is. This is so that someone can substitute you in case of urgency.
Emergency contact information - It happens in many fields that employees could be needed urgently for some task which wasn't anticipated. Leaving emergency contact information helps establish your professional credentials.
Language
The sentence formation has to be right as, after all, it is an official letter and so has to be your grammar. Check for typos as well. These small but important elements create long-lasting impressions, so care is needed.
Inform relevant people
A lot of people may be working with you and there may be a hierarchy in place. You may, therefore, need to inform all the relevant people who you have requested for a leave. This is done in order to keep things running smoothly in your absence and letting the concerned people know of your impending leave. Follow the chain of command and cc or bcc those who need to know.
Timing
While it depends on case to case and varies from company to company, it is usually preferable to send out the e-mail well in advance. It is obvious that sometimes, you may need to take a leave urgently, but in conditions otherwise, try mailing ahead of time.
Here are two templates for the email requesting for leave which you can easily use
Example: 1
Subject: Application of leave for 10 days.
Sir/Madam,
I wish to apply for a leave of 10 working days from Friday (5/10/2018) to Thursday (18/10/2018) as I am going on a vacation with my family.
My current assignment is on time and would be completed before I leave. In my absence, you could get in touch with Mr. Rohith for any queries with regard to the status of the work. And you can reach me at my number in case of an emergency.
Hoping for a positive reply from you at the earliest.
Thanking you.
Sincerely,
Rakesh Kapoor
rakesh@tcs.com
Senior Manager
Ph: 1234567891
Example: 2
If, however, there is an urgent situation and you need to file an application for an urgent leave, you could write something as follows:
Subject: Application for an urgent leave.
Sir/Madam,
I would like to apply for an urgent leave beginning tomorrow, Friday (5/10/2018) due to some medical emergency in my family. Therefore, I am not certain of the exact duration of leave as of now but I would inform as soon as I get to know.
I have explained the current state of work to Mr. Rohith who has been kind enough to share my work in my absence and you can get in touch with him for any concern. I would also be available on my phone, in case of urgent needs.
Hoping for a positive reply from you at the earliest.
Thanking you.
Sincerely,
Rakesh Kapoor
rakesh@tcs.com
Senior Manager
Ph: 1234567891
These are two of the simplest ways in which you can put forward all the information required in your mail and do so with professionalism.
6 Rule of professional email writing
The subject line is a must
The subject line is the most important part of email writing. As it is the first thing anyone reads. Therefore, the subject line should clear and precise.
Example of the subject line:
a) Meeting for the sales team
b) Marketing report on XYZ
c) Date change for the conference
Never miss out on greetings
Always start your mail with a greeting and addressing the person. If you dont do so, it look rude.
Example of greeting
a) Dear Mr. XYZ
b) Good Afternoon Sir/Ma'am
c) Hello [First Name]
Keep it to the point
There are many times when we write an email, we are not sure what should we write. Therefore, we bring some simple and easy tip that you can use it for writing any mail.
Don't use long sentences
Don't write several paragraphs
Use bullet points
Dont use all capital letter, it looks like you are screaming on the email
Don't use social media abbreviation like LoL, Gr8. It looks very unprofessional
Closing should be professional
It is similar to greeting, the email should be closed in a polite and friendly manner. If one doesn't have a closing to email, it looks abrupt and unpolite.
Example of Closing
a) Looking forward to hearing from you.
b) Thank you
c) Regards
Always have your contact details
After you have closed your email, your email signature should have your name, designation, email id and contact number.


For Example
Rakesh Kapoor
rakesh@tcs.com
Senior Manager
Ph: 1234567891
Proofread your mail
Before you press the send button on the mail, at least read it twice to check any grammatical, spelling and punctuation error. As in the professional world, it matters a lot. Check the following:
Spell check
Check on lowercase or all capital letters
Only use capitalization for sentences and proper nouns
Don't forget to use articles, prepositions, and verb tensesThe small details, even in an application for leave, matter and would hold you in good stead in your career. For the simple fact is that an application for leave is a part of your professional life and each aspect of it deserves to be perfect.
Related Blogs