Product Manager: All you need to know!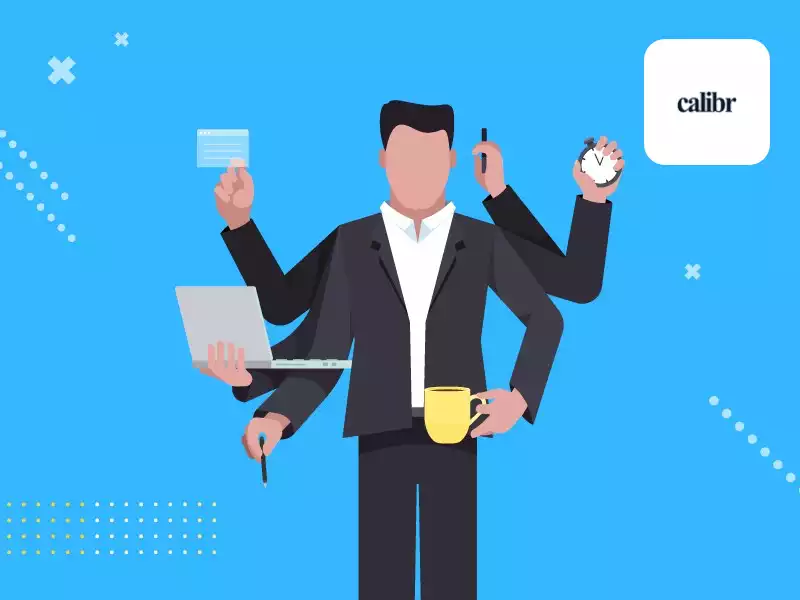 With the development of 'product-based companies' in the tech industry, today one of the most sought-after job profiles is of a product manager. So what does a product manager do? Product managers guide the success of a product and lead a team with varying backgrounds and qualifications that is responsible for developing that product. Product managers are often termed as the 'CEO of product' and for a reason, too.
So, what is a product manager?
A product manager does everything that is required to ship a product to the users. To put it across a few more terms, product managers can be broken down to what they do.
1. Understanding your users
As a product manager, you're building a product for your users and you try to solve problems for your users. The need to understand your users is a core part of what a product manager does. There are multiple ways that a product manager ensures they understand their users. For instance, they make use of surveys, interviews, personas and they sometimes even sit with the users and see how they are using the product.
2. Build a solid understanding of the market and the competitive landscape
In a lot of scenarios, to understand why a user should use your product and not your competitor's product, you will need to understand the market in and out. You should understand what your competitors are offering as their differentiation. Especially in a B2B scenario, understanding the competitor could mark a big difference between winning a sale or losing a sale.
3. Build a business strategy
Product managers should build a business strategy and tie it back to the business model. While trying to build a great product for your users, the ultimate goal for your company is to also increase the profit or revenue or engagement of your company or product. It is very important that a product manager invests time in understanding their company's business model and making sure that the strategy they are building for the product is in line with that business model.
4. Design user experience
Once you've defined your problem by understanding your users, understanding the market, thinking about business models etc., the next step is in figuring out a solution to those problems. Typically, the steps involved in this solution or product design phase are:
a. Writing a strategy for the product:
This would involve what you want to achieve with your product. Product strategies are foundations for the entire lifecycle of the product. All good products need to have a capable product strategy, which is user and market-driven. Product managers develop and modify their product strategy and then go on to the specified target audience who later define the prescribed product or persona, and figure out the attributes that are essential for the success of the product.
b. Figuring out the user flow for how you want to solve this problem:
This depends on the size and type of the company you're working at, you will have a team of designers to work at and help you. What this involves is a process where a product manager builds a wireframe (basically, a blueprint) that helps them visualize how the user flow will work for the product. After nailing down the wireframe, the next step would be to build a prototype (a working model of your product). As a product manager, you will have to take the prototype to users and let them play around with it and have them give you feedback. You then incorporate the feedback if needed and do this entire process until you're completely satisfied with your product.
5. Build the technical product
A product manager makes sure everyone is rallying behind the vision that is set for the product. You will also help to execute a team of engineers to build and ship the product. Basically, the product manager is an advocate for the user. Sometimes, the biggest and hardest problems are not the user's problems. It then becomes the product manager's responsibility to align the entire team to that single vision set out for the product.
Deciding what to do and when to do it is one of the most crucial aspects of being a product manager. With the growing number of opportunities, how can one be certain they are making the right move? Building a product is never simple: it involves a great many intricate techniques and steps that need to be followed and met with such as time limitations, trade-offs, etc.
A good product manager will learn to prioritize that which is more important and immediate and focus on the best method for execution.
When it comes to building a product, there are methods that product managers follow to ensure the best results. Two of those methods are the agile method and the waterfall method. The waterfall method is more traditional and can be defined as a linear approach to software/product development. Agile is an iterative, team-based approach to development. This approach emphasizes the rapid delivery of an application in its complete functional components.
A good product manager takes into account the several methodologies that go into product development or building the technical product.
6. Ensure product delivery
This involves doing whatever it takes to ensure that the user gets the product. This is one of the key metrics for a good product manager. The product manager has the overall responsibility for the "shape" of the product that is being delivered and, as a result, the overall direction of the product itself.
As the 'CEO of product', a product manager has to ensure that everything is thoroughly executed and that the delivery process faces no hurdles. And if there are any minor issues, then they must take it upon themselves to solve this and make sure the product is delivered.


7. Build the go-to-market strategy
A product manager should think about how to take the product to the market. Typically, for a B2C product, this would involve two things.
1. Thinking about why new users would adopt your product
A product manager should try and ascertain what compelling feature will get those users to buy and use their product. Once this is figured, they then communicate this effectively to the users.
2. Growth
This involves building something within your product that will get more users. Growth often translates to other metrics of your company such as revenue, profit, engagement, etc. For a B2B company, often times product managers have to create sales collaterals or even go out to meet key clients to sell the product. Building is not the end of it. You can spend months building a product, but if no one uses it, all that effort is wasted. In today's high tech world, products keep evolving. Product managers must always think of staying ahead of the competition.
3. Drive and sustain product growth
A key part of a product manager's role is to be monitoring the analytics of the product. Look at the key metrics you have defined for your product's success and keep monitoring to see how and where you can keep improving the product to stay ahead of the competition. A product manager's time is split across multiple different things. All these are diverse elements and would require immense management to juggle between what is essential and what isn't.
4. Balance strategic and tactical elements
A product manager should understand to strike the right balance between being strategic and following through essential operations to get the product going.
Salary details
The average pay for a product manager varies according to the company, the product that they are dealing with, and the area where the company is located. The average pay for a Product Manager is Rs. 15,51,028 per year. However, this number differs with the area.
Hyderabad: The average pay for a Product Manager in Hyderabad is Rs. 18,43,353 per year.
Bangalore: The average pay for a Product Manager in Bangalore is Rs. 17,76,169 per year.
Chennai: The average pay for a Product Manager in Chennai is Rs. 15,23,773 per year.
Mumbai: The average pay for a Product Manager in Mumbai is Rs. 11,42,458 per year.
Pune: The average pay for a Product Manager in Pune is Rs. 15,41,369 per year.
Noida: The average pay for a Product Manager in Noida is Rs. 14,12,500 per year.
Gurgaon: The average pay for a Product Manager in Gurgaon is Rs. 12,33,472 per year.
New Delhi: The average pay for a Product Manager in New Delhi is Rs. 7,25,910 per year.
Related Blogs